Welcome to Gutter Cleaning Townsville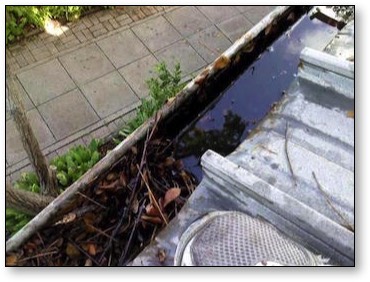 We clean gutters, so you don't have to!
We are a newly named business operated by Craig Stephens. We offer professional gutter cleaning services in Townsville, Ingham, Cairns and surrounding areas. With well over 20 years experience, we have the knowledge and know-how to complete a whole range of cleaning jobs efficiently. You will always have a stress free experience, and above all peace of mind when using Gutter Cleaning Townsville. Our highly skilled staff use cutting edge techniques and the best equipment to ensure your gutters are cleaned immaculately - first time, every time!
It's important to have your gutters cleaned routinely, not only because of blocked water flow, but also to ensure that water runs freely and your gutters don't become rotten and mouldy.
In North Queensland mosquitos love stagnant water which can harbour nasty viruses such as Dengue Fever and Ross River Fever. Therefore, it's vital to your health and the health of your loved ones that these are cleaned out to protect yourself from these nasty diseases. Our cleaners will do the hard messy work for you, leaving you with peace of mind knowing that your gutters and their maintenance has been taken care of.
Whilst we are up there we can also repair your gutters and remove some troublesome possums and pigeons that may be giving you and your family grief. We can even prune branches from nearby trees that may be hindering your gutters from working efficiently.
We offer a friendly, reliable and very competitively priced service.